Testimonials – Happy Patients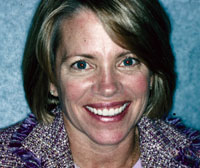 Dear Dr. Zase,
What can I say but thank you?! Thank you for your expertise and the compassion with which you have treated me over this past year. Thank you for the beautiful flowers and most of all, thank you for making me happy to smile again! (except of course, when you have a camera in my face!). You are a credit to your profession and I am truly grateful to have found you. Thank you!!
Grateful Patient
---
A long ride but worth it
This process began in early 2018. I went to see Dr. Zase with many concerns: old crowns and fillings, bone loss and gum recession. I wanted to keep my teeth and regain my smile. Dr. Zase listened and came up with a plan to which I agreed. He explained every step, and his expertise and calming manner eased my fear.
As the procedures began, I noticed that Dr. Zase treated his wonderful assistants (Stephanie and Anna) with respect; they worked together as a team to provide comfort and knowledge to me. I was aware of what they were going to do every step of the way.
The results are amazing and I am extremely happy; also, I get many compliments. I traveled from Rhode Island for every appointment, and it was worth it. I will continue to be Dr. Zase's patient for as long as I can drive. C.G.

---
NOT AFRAID TO SMILE ANY MORE
It is with sincere thanks and appreciation that I write this!
It all started in December 2014, when one of my front teeth fell out; just like that, no warning, no pain! What to do? Fortunately, one of my friends recommended Colchester Dental!
Dr. Zase immediately put me at ease and reassured me that there were different options available to me. This was especially important, since I was undergoing treatment for breast cancer at the same time! Dr. Zase also discussed with me the possibility of repairing other front teeth that were in poor condition.I was aware of their condition but pushed it aside. On picture taking occasions, I was always careful to smile as little as possible. When my grandchildren would sometimes ask why my teeth were dark, I would tell them that I had not brushed my teeth well when I was a child, and of course they should brush their teeth.
Thus started the process not only to replace the missing tooth but also to repair the adjacent front teeth. Dr. Zase always explained all the options, really listened to my concerns and respected my wishes. He always insisted that things were done correctly and perfectly even if it involved some redoing!
Thank you Dr. Zase for my beautiful smile.
Thank you Valerie for all your help and extraordinary efforts making my "temporary teeth".
Thank you Michelle for all your help.
Sincerely, EB
---
NEW TEETH…NEW SMILE!
I wanted to look great for my wedding.
New teeth…….. New smile……….. New husband!!!!!!
Thanks Doctor Zase… for making us both happier!



---
UGLY TEETH NO MORE

I am extremely happy with my new smile thanks to Dr. Zase and staff at Colchester Dental Group.
I had severe bruxism which led to deep dark yellow-brown lesions along my gumline with severely worn and chipped teeth.
Dr. Zase recommended porcelain veneers. Now that I have a beautiful new smile, I can freely express myself by smiling and be generally more engaged while communicating with people face to face. It has made a huge difference in my personal and professional life.
It was a long process and not inexpensive but it was 100% worth it. My teeth are beautiful, I smile all the time. Dr. Zase and Stephanie made the process as comfortable and smooth as possible. They are skilled, compassionate, attentive to every detail and in my opinion, true artists. The entire staff has been helpful and professional and I am so glad I chose this practice.
---
ONE OF MY FRONT SIX TEETH IS AN IMPLANT
I was missing one of my front teeth, and couldn't wait to have it replaced. As soon as I was old enough, Dr. Zase helped me get an implant and a crown on it. (He also fixed my peg-shaped tooth at the same time). Now I feel normal, and no-one can tell there was ever a tooth missing. When I look in the mirror, even I forget how I looked without it. I can't thank the CDG enough. A.L.

---
LIFE CHANGING
Dr. Zase,
I know that you know you changed my life, but I just wanted to drop you a note so you could use it to tell others. My wife had just died unexpectedly. My life was a mess. I had a horrible smile. I was embarrassed to meet new people. I decided I had to do something about it.
Even the temporary crowns you made were a huge improvement, but once I saw the final crowns you made in my mouth, I began to feel a whole different level of self-confidence. I could smile again. I didn't have to cover my mouth when I met people. I was back on the road to happiness.
It took time and a lot of effort and it wasn't cheap :), but it was worth every bit.
Thank you for helping me get my life back. I'll be forever grateful.
---
SMILING FOR PICTURES
My new husband loves taking my picture with his phone. It seemed I was always saying, "Oh that's not a good picture. I don't look good." I never had a specific reason. I just didn't like it.
But recently, with just about every picture he takes, I say "That's a pretty good picture." I don't say "I look beautiful" because I am modest, but I could actually say that and it would be true. Then I realized that it is my new smile that makes the difference. It just seems to go with my face and make my whole look much more pleasing.
I always smiled a lot, because it's a natural thing for me, but, now when I smile, I think that I have the very best smile. I love it!!
Thank you Dr. Zase!
---
TERMINAL BUT SMILING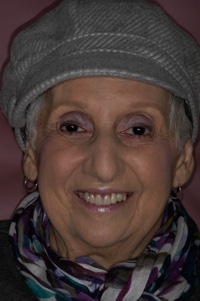 My name is JP "Pat" Martelli and I am a 17 year breast cancer survivor who is now terminally ill.
In the spring, my tumor markers were going way up. That did not affect me as much as living in fear that my front caps that were old and loose, would fall out. I was eating like a baby and carrying a mask in my purse in case they did fall out.
Going through chemo and also because of my heart condition, I was overwhelmed to go to the dentist. I wasn't up to a root canal and the whole ordeal.
On September 10th, my fear happened; the caps fell out, four days before my "Survivors" meeting . That's when Dr. Zase walked into my life.
He realized I was not up to going through the real thing. He put me at ease and made me comfortable. He took an impression of my mouth and designed a wonderful plate and now I have my smile back!
Well, like in life when you buy a new dress, you need to buy new shoes. I had a discolored tooth that I was unhappy with and again Dr. Zase would make a miracle happen along with Valerie. They reconstructed the tooth.
Now I can smile, eat properly and not live in constant fear. They even put my photo in the newspaper since I was smiling so much at the survivors' meeting.
A simple thank you doesn't seam adequate and yet all I can say is thank you to Dr Zase and his staff.
Sincerely,
Pat Martelli
---

HOW IMPRESSED (YET ANOTHER) DENTIST IS WITH YOUR WORK
Hey Marty,
I just had my first consultation/cleaning with my new dentist out here in Beverly Hills, California and just wanted to let you know (once again) how impressed (yet another) dentist is with your work. He didn't even know they were veneers and the staff kept saying how natural, thin, and artistic they are! Just wanted to say thanks again and keep up the good work!
Hollywood and Broadway actress
(name and picture withheld by request)
---
Promise Kept – No Pain
Dear Dr. Zase,
I want to start with telling you that if it wasn't for you I would not have a beautiful smile right now! I had so many fears about getting my teeth fixed. The first time I walked into your office I knew you were going to be the ONLY person I would trust enough to fix my smile. My biggest fear was the pain and you always promised me I would not feel anything, and I didn't. For the first time in my life I smile without my mouth being shut or my hand raised in front of my mouth! People that never have seen me before tell me what beautiful teeth I have!!!! Thanks to you I feel like a new person. You have given me the only thing I've really wanted all my life, a beautiful smile! I don't have to ask Santa for my two front teeth anymore! I got'em! Thank you, from the bottom of my heart.
Kerri
---
SEVERE STRESS BUT HEADACHES AND JAW PAIN GONE
Dr. Zase –
I wanted to send you a quick thank you for recommending the NTI mouthguard. The past 6 months have been some of the most stressful in my life what with working full time, sending the oldest child off to college, and dealing with the failing health and ultimate death of my mother. I would wake up with my jaw aching which ultimately lead to awful headaches due to the clenching and grinding of teeth attributable to the stress. The NTI mouthguard saved my teeth, jaws, and took the headache pain away all without having to take any painkillers.
I've been spreading the word at my office about how wonderful the NTI device works. Thank you again for the recommendation !
A.M.C.
---
DENTURES NO MORE !!
Dear Dr. Zase: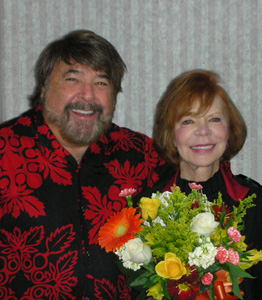 There are no words to express my appreciation for what you have done for me. It is such a joy to be able to smile – – really smile again. For many, many years I could never smile, or speak, without thinking about the fact that I was wearing dentures. Now, thanks to you, I feel like a "normal" person and look for things to smile about! The bridge you made on top of the implants feels great, looks beautiful, and never has to be removed. What a relief!
I so appreciate the uncountable hours that you gave to me to get everything just right. It didn't matter to you how many hours, or how long we ran over the time booked for me; you stayed with it until it was perfect! Anything less would never do and for that I am so very grateful. Your dedication, work ethic and your many kindnesses have truly given me my life back. That may sound like an overstatement, but anyone who wears dentures would fully understand what I mean.
I've seen my file and it probably weighs as much as I do – – a testament to your dedication for sure.
Thank you too to your wonderful staff; and a very special thank you to Val. She truly is one of your greatest assets. The two of you make an unbeatable team and I couldn't have gotten through all this without her hard work and dedication. Thanks, Val!
Again, a heartfelt thank you for all that you have done for me, you've given me "me" back.
Most gratefully,M.F.
---

Saving for Later
I was skeptical, and I knew excellent work would not be cheap. After being embarrassed for decades, I finally had my front teeth fixed by Dr. Zase. I can hardly believe it is really me in the mirror. (My friends say I look so much better — and younger too 🙂 ).
I just love the results: how I look and how I feel. It was worth every penny. Now I am saving up to do the back teeth next.
SJ
---
Headaches Gone
Dear Dr. Zase,
Thank you for recommending the NTI (Nociceptive Trigeminal Inhibition) device to me. Since I started wearing it I experienced a quick resolution of my almost daily headaches. It was hard to believe this little device would make such a big impact but thankfully it did. Not to mention the positive protective effects it's having on my teeth! I wish I had this a long time ago instead of the traditional night guard I started with. Also, it is much more comfortable than the night guard. I will never go to bed without my NTI now!
Sincerely,
Michelle
---
Smile Makeover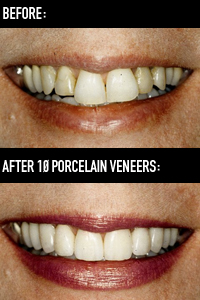 My whole life I was embarrassed by my buck teeth and covered my mouth when I spoke to people. Finally, as an adult, I could do something about it.
Thank you Dr. Zase for giving me these veneers so I can smile again in public. You have no idea how much you have helped my self-confidence.
It's Never Too Late
TO WHOM IT MAY CONCERN:
"It was time to replace my 16 year old lower denture as it finally broke in half, probably due to all those years of wobbling around. Upon recommendation, I visited Dr. Zase of the Colchester Dental Group expecting to be given the "same old thing", and I thought, I'm seventy-five years old and I have to buy new dentures that most likely won't be any different than what I had.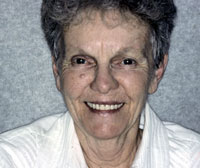 Dr. Zase introduced me to something called Locator Implants, and the model he showed me was incredible! A lower plate that would snap into place and would NOT move, that was certainly appealing.
It's all finished now with little or no discomfort in the process. Following is a list of just a few of the wonderful things I have experienced with this type of denture-
Improved speech because the denture is so secure
No more paste
No more seeds which slip under the plate while eating- ouch
No more wiggle or wobble
In a restaurant, no more checking the menu two or three times to find something that you can comfortably eat
No more excusing yourself from the table so that you can adjust the paste or remove food particles from under the plate so you can finish your dinner
Like to sing? I do- no more fear of slipping dentures when you hit the high notes
Like to eat raw veggies or fruit? I do — it is now a wonderful experience to relax, eat and enjoy these types of foods.
Anyone with lower dentures knows that they slip and slide and are generally very annoying and irritating. NOT ANYMORE! Locator Implants are as close to the real thing as you are ever again going to get.
– Grateful Patient
---
Replacing Missing Teeth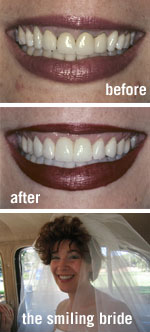 Dear Dr. Zase,
"Your incredible expertise, talent and artistry in cosmetic dentistry shines through in my new smile. I have been trying to fix it since my initial fractures in 1982. The day of my first visit, 6/1/00, I knew you could do it — there was no doubt in my mind. I believe you and your excellent staff have exceeded the highest standards in your field because of my difficult and unique oral anatomy and history. You all deserve to get recognition from the Academy of Cosmetic Dentistry and I hope you do get this case published in the Journal.
Thank you for giving me the confidence to smile as wide as I want! I don't have to hide it anymore. I wish you and your practice continued success. It is said that the best advertisement is from word of mouth — may I add to that: the "look of mouth" with my Dr. Zase Smile!
Sincerely,
Monique
---
Fully Informed, Fully Satisfied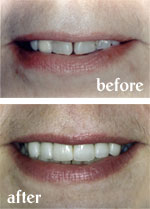 "When I moved to Connecticut 10 years ago I had a problem with a tooth. I was referred to the Colchester Dental Group. I met Dr. Zase who took great care of me. While I was there I said at age 57 I would like to have a pretty smile by getting better teeth.
I had major problems with my teeth. We sat and he told me what he could do for me. Though the price may be a little costly, trust me it is well worth it. It has been 10 years since my teeth were fixed and in 10 years I have only needed my teeth cleaned. So you can see how in the long run you save. I think I have a terrific smile now and at this age (I am now a senior citizen) my teeth never looked so good.
As an artist makes beautiful paintings with a brush so will Doctor Zase do with your teeth. I am what you call a very satisfied customer. So young or old, get yourself a smile that will make you feel good about yourself."
– Grateful Patient
---
You Changed My Life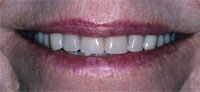 Dear Dr. Zase,
Dr. Zase you have changed my life. I never have had more self-confidence or been happier. This change occurred when I searched the Internet for a certified cosmetic dentist and was blessed to be referred to you (Dr. Zase).
Being in an unhappy marriage and having low self-esteem, I was just existing. After your skillful cosmetic work, I gained confidence, got divorced and am very happily married to the man of my dreams.
Thank you Dr. Zase.
Fondly,
P.T.
---
Zero Sensitivity Bleaching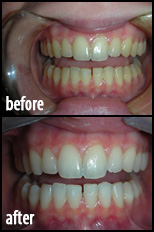 To Whom It May Concern –
Dr. Zase suggested and I agreed to a process which would bleach/whiten my teeth. The process was planned to take as long as 5 weeks.
After a week of applying the whitener I returned to the Dentist's Office and mentioned that I had to work with this slowly because when I used the whitener, it made my teeth ache. It was suggested that I try applying Pre-White Swabs, a pre-whitener, just prior to applying the whitener to see if that would help eliminate some of the ache. I was amazed at how well the Pre-White Swabs worked. It took care of the problem immediately and completely. I continued with the process as originally planned without further discomfort.
---
Thanks for the Confidence
Dear Dr. Zase,
I would like to take this opportunity to thank you for the expertise dental work that was recently performed by you on my front tooth.
I am more confident about smiling now and do not feel as self-conscious as I did prior to this tooth getting fixed. The new appearance of this tooth is a dramatic positive change for me from the previous appearance. I hope that one year, I will be able to financially afford the dental work that needs to be done on the rest of my teeth. I would definitely have the full confidence towards you to perform the necessary dental procedure and know the results would be very outstanding.
You certainly do have extensive and expertise knowledge of cosmetic dentistry and I would highly recommend anyone who would be in need of cosmetic work to select you as their dentist. I can guarantee they would be as pleased as I am with the "perfect" work you have performed.
I feel very fortunate to have you as my dentist and will continue to have the full trust knowing I am well taken care of in your dental office.
Thanks for brightening up my 2007!
Sincerely
Barbara
---
GOING THE EXTRA MILE
It was very considerate of Dr. Zase to call me last evening, inquiring how I was doing after having two fillings replaced yesterday. He always does excellent work and he has never hurt me. It really makes a difference to me that the people of Colchester Dental Group go the extra mile to provide customer satisfaction and real care. I also owe Sheryl a special thank you for getting me to go to the dentist after some nasty experiences when I was young. Thanks for making it OK for me to go to the dentist again.
VP
---

Sedation: Oh man, let me tell you about it.
I went to see Dr. Zase in considerable pain. I needed two root canals and then two crowns. I'm a "woos" when it comes to the dentist, so we decided to use oral sedation. My son was my driver.
It was winter and I remember waking up and looking at the clock. It was five o'clock and I said to my son, hey we have to get ready soon to get to the dentist.
"Dad," he said, "you went to the dentist this morning. They did the root canals and then two crowns. You have temporaries in your mouth and they look great,"
How is that possible? Pain free. Remembering nothing. Work done without complications.
You bet I'm a fan of oral sedation. And I'm a fan of the Colchester Dental Group too: where they always treated me with respect and dignity and never made fun of the fact that even a 300 pound man can be afraid to go to the dentist.
David N.