Before and After Photos – Click Here for Testimonials and More Photos.
A Photo is worth a thousand words. See the difference we can make in your smile.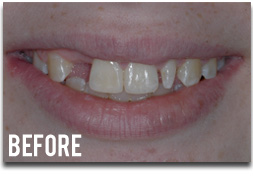 Patient had one tooth congenitally missing and one shaped like a peg.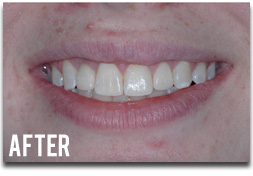 We performed tooth whitening (bleaching), had an implant placed in the space where the tooth was missing, and placed crowns on the implant and the peg shaped tooth.