Bernard G. Park, DDS, FAGD (ret.)
FROM THE DESK OF DR. BERNIE PARK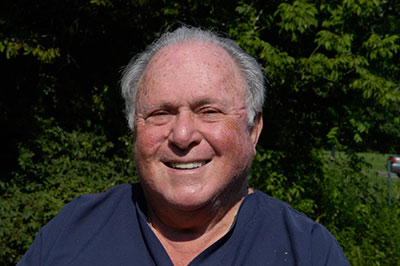 Dear patients of the Colchester Dental Group,
Fifty two years ago I came to Colchester because I wanted to open a practice in a small Connecticut town. Having lived in Boston and Philadelphia during my earlier years, and having enjoyed life in a small Louisiana town during my years in the U.S. Army, the simpler pace and friendlier atmosphere of rural America appealed to me… a superb situation for raising three children, having a dog, planting a large garden every year and not having to cope with industrial noise and pollution, as well as enjoying the camaraderie of neighbors and townspeople who soon became good friends.
As I celebrated my 80th birthday, I realized that another milestone was presenting itself. Everybody has to slow down sometime (but not stop completely). Time to enjoy so many things that make life fun becomes more measured. My desire for years has been to write a book and have it published. With a briefcase full of notes and ideas for two such ventures, I will now have the time and ability to embark upon a new career. Also, with children living in Boston, Texas and New Jersey, there are six grandchildren whose company I treasure… be it going to ballgames, attending school plays, soccer games, cheerleading demonstrations, dance recitals, hockey games… the list goes on.
The Colchester Dental Group grew through the years, adding hygienists, assistants and secretaries. But it was my good fortune that Dr. Zase and Dr. Babinski came at the right moment in time and both made my years here even more enjoyable. We were able to exchange treatment ideas and information and keep up with the roaring growth of the dental profession. Because of them and my fantastic staff I truly enjoy going to work, and am truly blessed. The practice is left in good hands, and the continuity of your care can be assured by having Dr. Zase and Dr. Babinski take over your dental needs.
December 31, 2015 will be my final day. As I leave I say a heartfelt thank you to so many whom I have known for decades, and whose laughter, love and kindness will long be remembered.
Bernie
Dr. Bernard G. Park